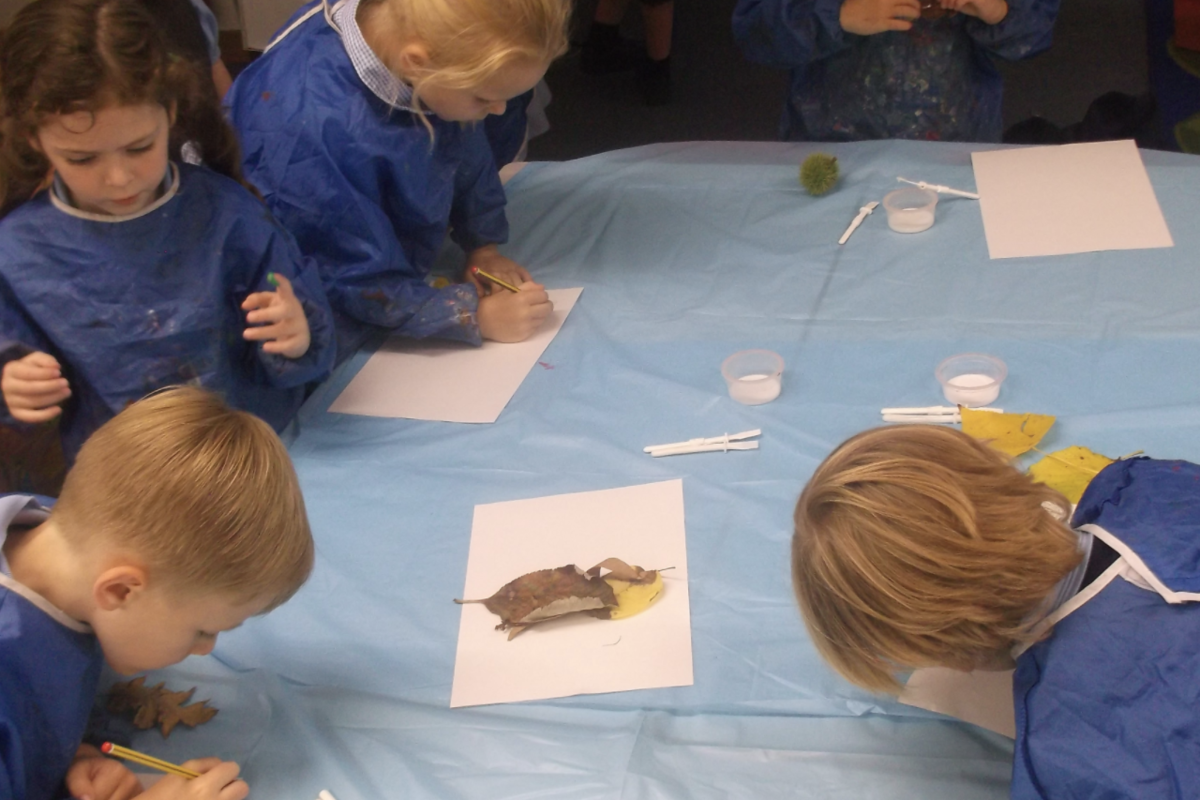 We had an Autumnal afternoon to celebrate the first day of Autumn.
We went on an Autumn scavenger hunt, where we then found leaves to turn into animals from the Gruffalo!
We also learnt if all trees lose their leaves - we discovered that some trees are 'evergreen' and some are 'deciduous'. We finger painted some leaves to show the difference between the two!