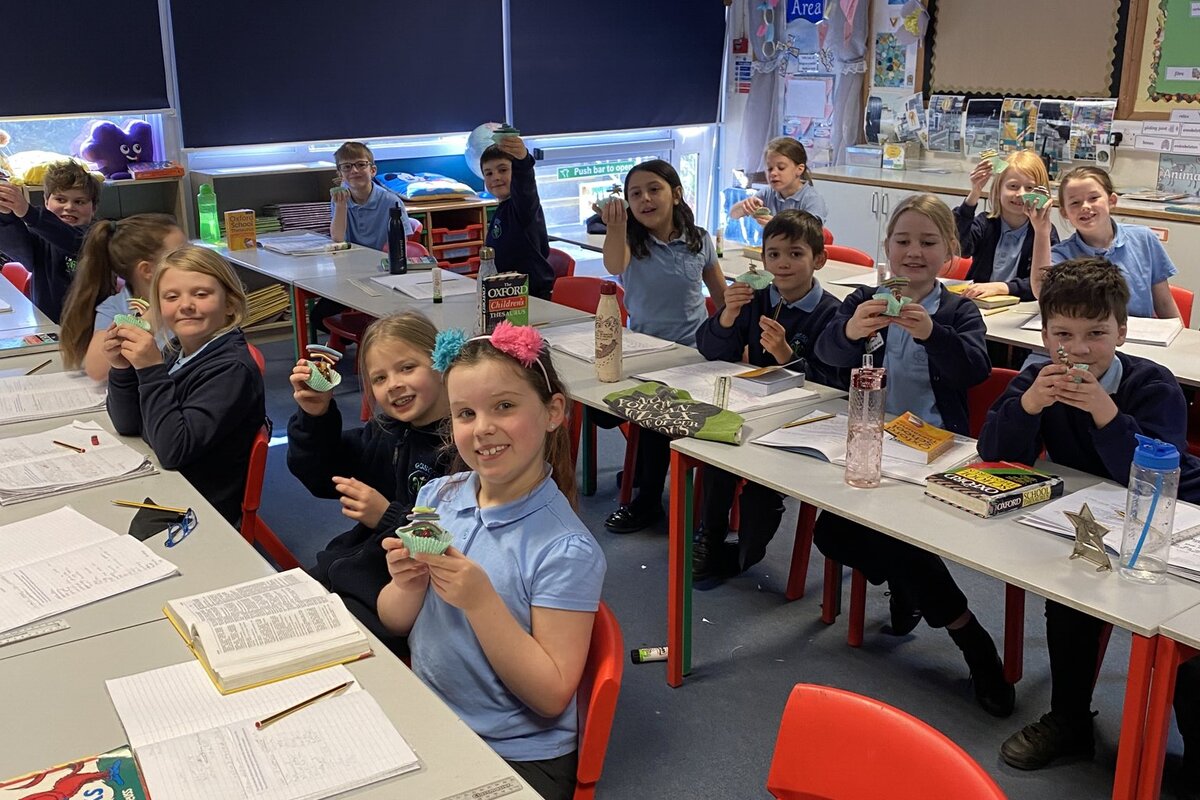 Today we had a delivery from Mr Willy Wonka!!
He asked us to use our senses to describe his very new invention!
It had a selection of chocolate which covered marshmallows, scattered sprinkles and jelly sweets.
The Oompah Loompah was also very clever as he had been listening to our lessons on healthy eating and made sure that he used low sugar and natural ingredients for this little tasty treat!

Previous