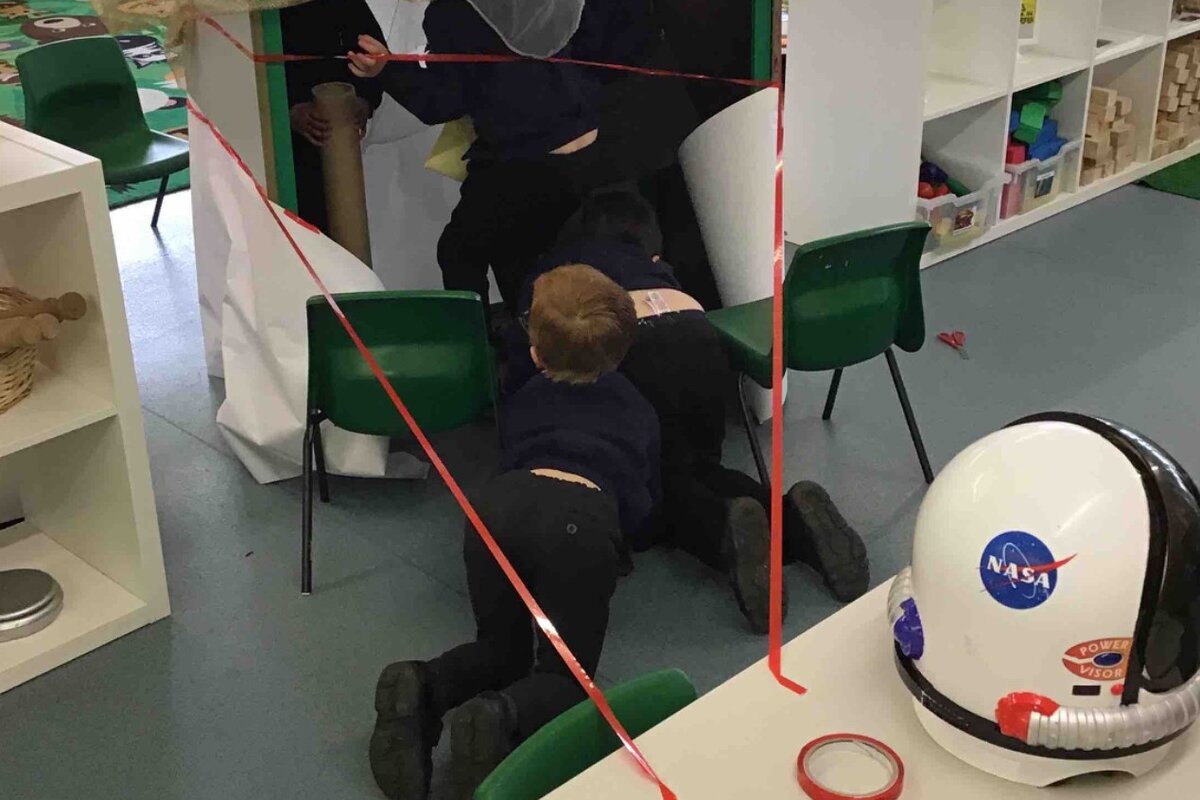 "5, 4, 3, 2, 1...BLAST OFF!"
Guess where we have been this week?
Our text this week was 'Man on the Moon'. Bob that works on the moon sent us some voice notes, and we helped him prepare for his first day. Although Bob doesn't believe in aliens...WE DO! Here they are, aren't they amazing? We made them from any materials we wanted! Miss Riggs then challenged us to write some descriptive sentences about our aliens. They were all very unique!
Check out our amazing rockets built during discovery time too!