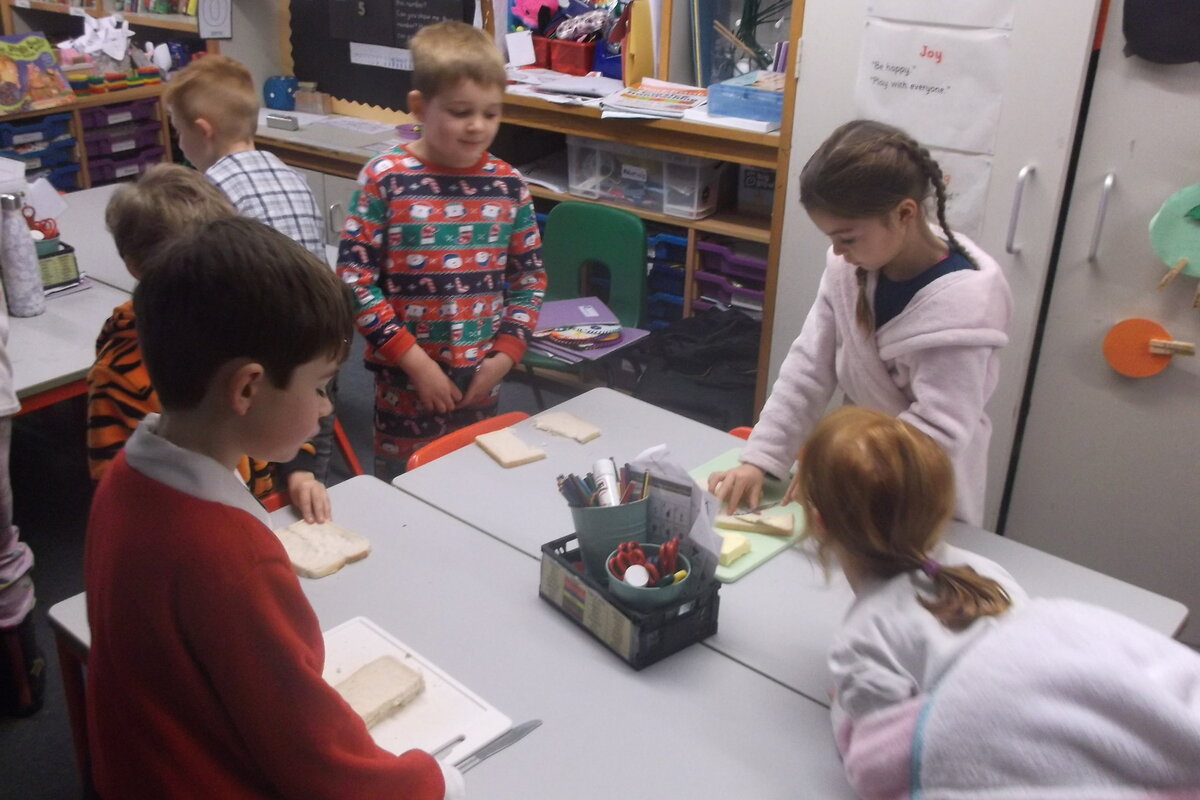 We made our sandwiches for our picnic. Once again, the Koala's worked so hard and I've never had the classroom as quiet as it was once they were eating their sandwiches haha!
Koala quotes: 'This is the best sandwich I've ever had'
'How can I save this last bite for the rest of my life'
They truly are little super stars!
They enjoyed eating them too!

Previous