Year One are learning all about the South Pole and discovered tiny penguins in the classroom! The only problem was - they were trapped in ice!
The children discussed ideas on how to free the penguins, deciding on using hot water, cold water or salt. They then worked as a team to melt the ice.…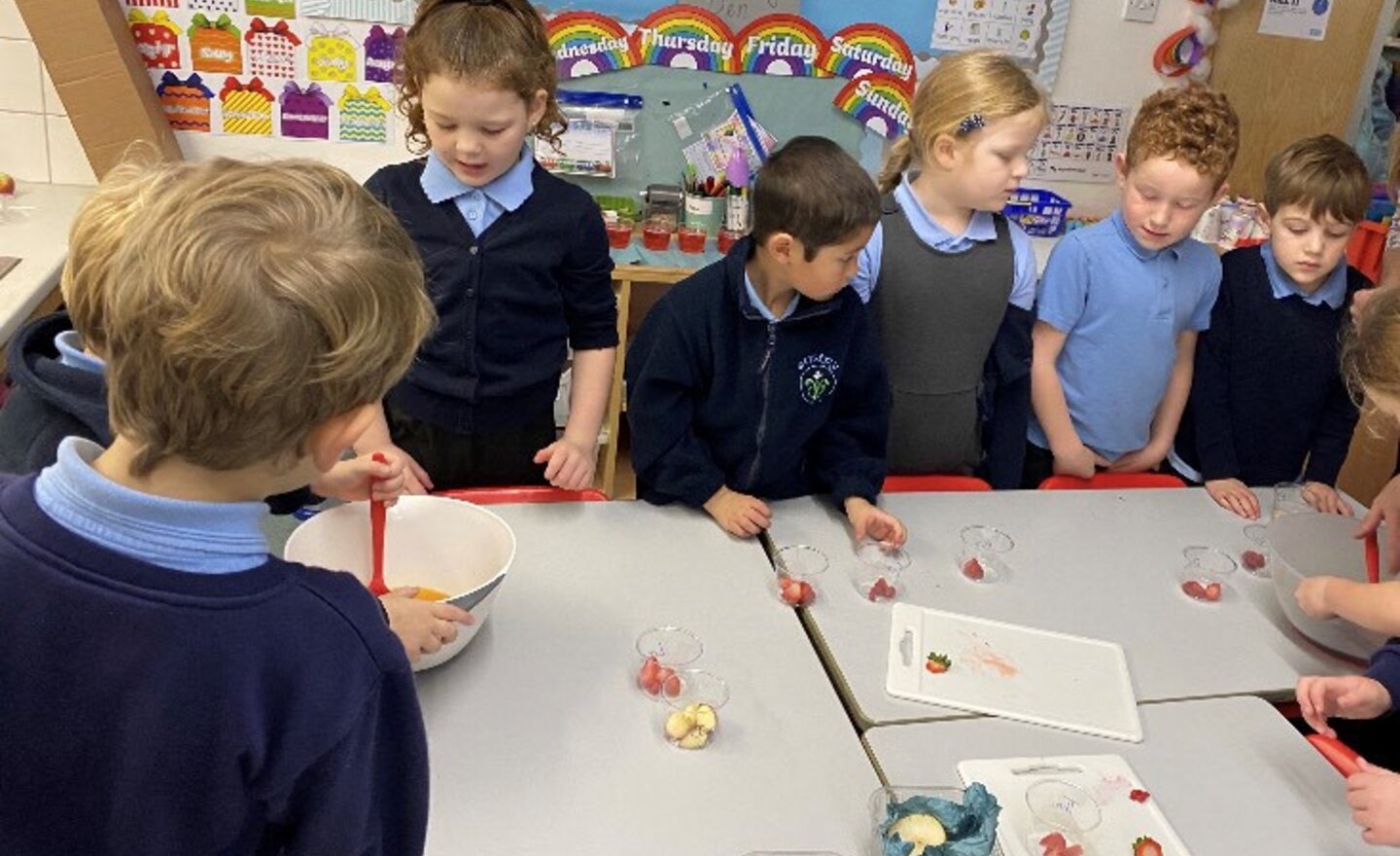 In year 1, we have been learning all about how people celebrate. We decided to make our own healthy jelly to have as party food. We chose and cut up our fruit and mixed the jelly! We wrote our own instructions so our friends would be able to make our wonderful, wobbly jelly! It tasted…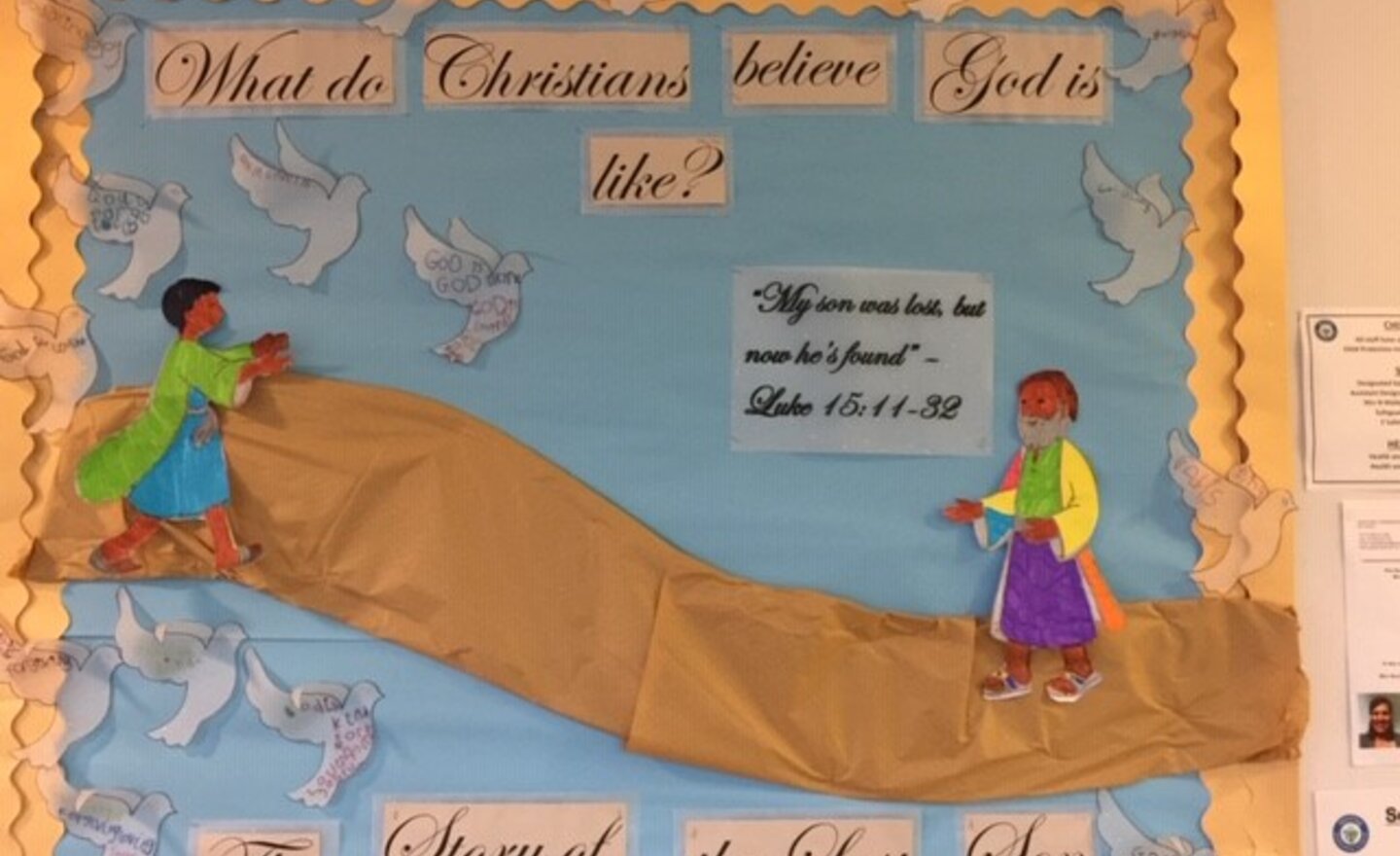 In Year 1 we have been thinking about what Christians think God looks like. We wrote our ideas on some doves and created a display for our corridor.